We're sure you've heard of HydraFacial® by now. Here's a refresher (just in case) – HydraFacial® incorporates patented super serum that cleanse, hydrate, and exfoliate your skin without requiring invasive procedures. That's a big deal! Especially if you struggle with sun damage and brown spots on your face. However, most people don't know that this amazing treatment can go a few steps further.
The neck and chest areas are rarely thought of as areas of concern. But the thing is, the neck and chest are just as guilty when it comes to revealing our actual age. HydraFacial® treatments are absolutely amazing when it comes to rejuvenating these areas. Need more proof? Here are five reasons why you should give these treatments a try! Get in touch with our team at Stay Beautiful Medspa today for more info or to set up an appointment.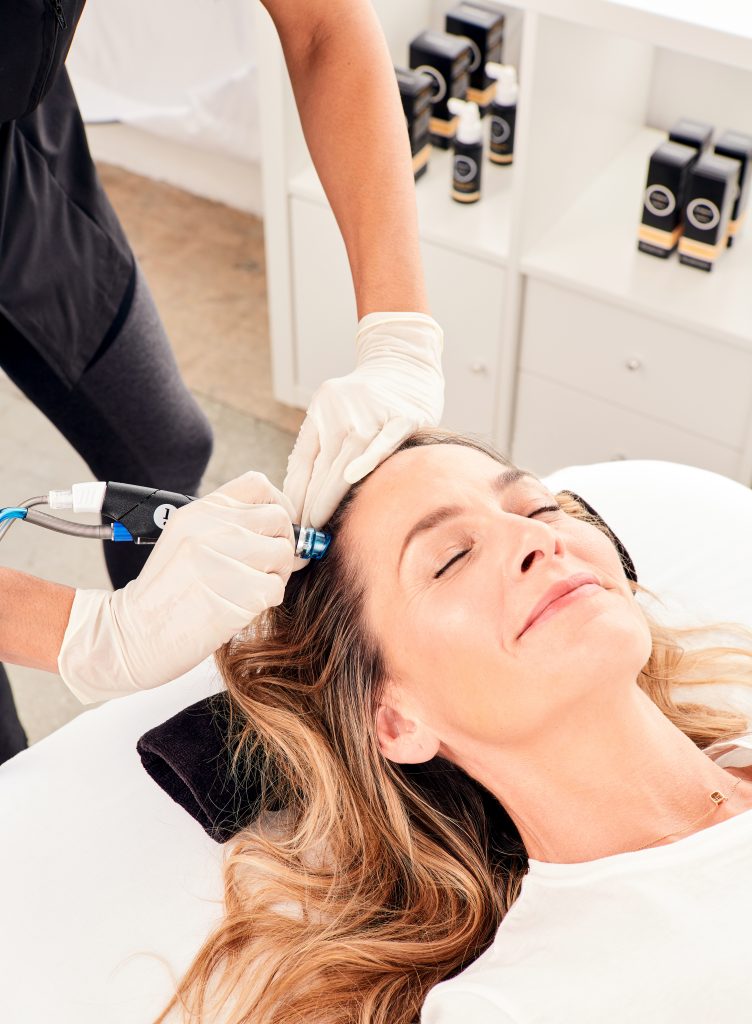 1. It Works for Every Skin Type
Lasers are an excellent option for treating the chest and neck. The only problem is that many lasers limit the type of skin they can treat. Typically, specific systems can only address pigmentation issues on light skin tones. HydraFacial®, unlike laser treatments, can treat virtually ANY skin type without trouble, complication, or downtime.
2. HydraFacial® is SUPER Versatile
This treatment is well known for addressing acne and scarring on the face. This is because of its amazing ability to exfoliate and cleanse the skin. HydraFacial® also excels when it comes to neck and chest treatments. That's because its unique formula and procedure were specially created to address these issues:
Fine lines and wrinkles
Dark spots
Clogged pores
Poor skin tone
Sagging skin
Whether these problems exist on the face, neck, or chest – HydraFacial® has you covered.
3. HydraFacial® Treatments Are Customizable
HydraFacial® owes its versatility to its customization. Each treatment is specifically made for the patient – leaving no room for "one-size-fits-all" errors. It all comes down to the antioxidant serums used in the process. By adjusting these serums, we can increase or decrease exfoliation and thereby optimize your session to fit your particular needs.
4. Treatments Are Quick and Comfortable
Pain is one of the main concerns people have when opting for an aesthetic treatment. It's not surprising; after all, many of our services involve injections and lasers. HydraFacial® is different. This non-invasive treatment feels more like a day at the spa than anything else. Treatments are gentle, cooling, and refreshing, and they only last for 30-60 minutes. Best of all, no downtime!
5. HydraFacial® Delivers Glowing Skin
Whether it's a face, neck, or chest treatment – the outcome is always the same, glowing skin. That's because HydraFacial® antioxidants replenish the nutrients in your skin, infusing it with hyaluronic acid and other essential compounds. These compounds bind the moisture provided through the hydration process, leaving you with brighter, smoother, and healthier skin than ever!
Schedule Your HydraFacial® Appointment Today
Ready to give it a try? If you want a more youthful neck and chest, this treatment may be exactly what you're looking for. Join us at our Woburn, Massachusetts office today to experience it for yourself today. To get started, simply fill out the appointment request form on our site or give us a call at (978) 203-0172.