What is IPL Photofacial?
At Stay Beautiful Medspa, we provide IPL Photofacial treatments to reduce pigmented lesions, redness, and broken capillaries. Treatments can be done on the face, neck, décolleté, hands, or body. When IPL (Intense Pulsed Light) is combined with radio frequency energy, it can effectively improve redness, uneven skin tone, brown pigment, sun damage, large pores, and fine lines. Photofacials are the perfect way to get healthier, radiant skin!
How does the IPL Photofacial work?
Using the Candela Elos device, unwanted melanin is absorbed by pulsed light, which breaks down the skin's pigment in that area without damaging any of the surrounding tissue. On a different setting, this treatment can also address damaged blood vessels that lie deeper under the skin. This includes vascular lesions (sometimes called "spider veins"), which will coagulate and shrink.
During the weeks after treatment, your body's own "clean up" system completely eliminates those shattered melanin particles. After this, there will be little or no trace of the spots or spider veins you once had. The Candela Elos IPL Photofacial treatment also improves skin texture through collagen stimulation. Yes, this ONE system offers so many amazing benefits!
What should I expect from the results?
The number of sessions depends on the client's skin condition; typically a series of 3-5 consecutive treatments are recommended for maximum results.*
Will IPL work on my pigmentation?
Candela Elos IPL works to reduce age spots or pigmentation on any skin tone on the face or body except for very dark skin types. Clients with darker skin (Fitzpatrick scale 5 or greater) may not be candidates for this procedure because the skin surrounding the brown spot could absorb too much laser energy. During your consultation, your provider will discuss treatment options and ensure that you are a candidate for IPL.
Before and after photos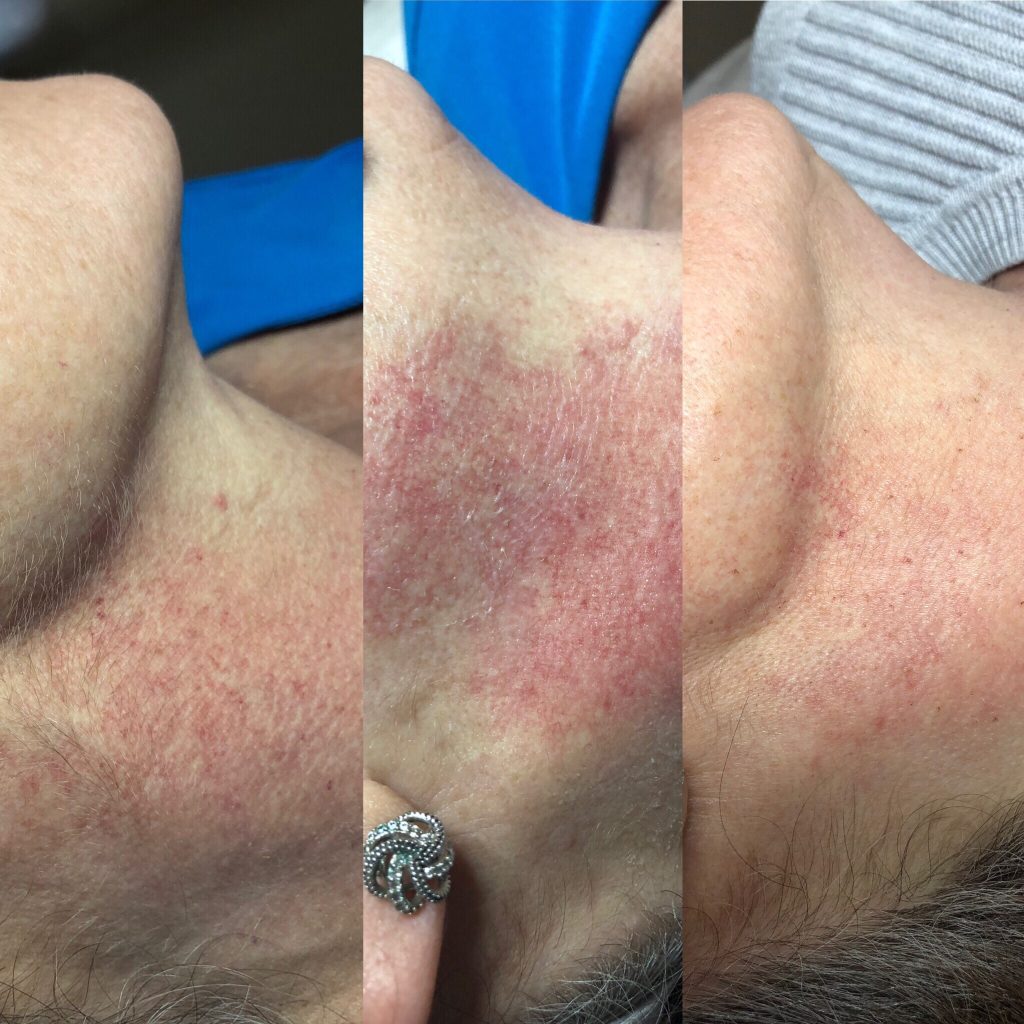 Request a consultation in Woburn, Massachusetts
To find out if you are a candidate for IPL treatments, schedule a complimentary consultation at Stay Beautiful Medspa. We will assess your skin and create an effective treatment plan specifically for you. To get started, fill out the form on our site to request an appointment or give us a call at (978) 203-0172.