What is BOTOX Cosmetic?
BOTOX Cosmetic is a simple, common treatment to temporarily smooth moderate-to-severe forehead lines, frown lines, crow's feet, and more. Common Botox injection sites for these concern areas are in the forehead, the eyebrows, and between and around the eyes. The active ingredient, botulinum toxin type A, has been FDA approved since 2002. It is a quick, 10-minute treatment consisting of a few tiny injections and within days, there is a noticeable improvement to facial lines and wrinkles that can last 3-4 months!*
How does BOTOX Cosmetic work?
BOTOX Cosmetic blocks impulses from the nerve to the tiny facial muscles that are related to expression lines. This treatment will relax the muscles so they do not contract as intensely. After treatment, the overlying skin remains smooth and unwrinkled, while the untreated facial muscles contract as they normally do. BOTOX treatments may also be used as a preventative measure against lines and wrinkles becoming deeper over time.
What can I expect during treatments?
Before your treatment, we will analyze your muscle movement and strength. This will help us determine the amount of BOTOX Cosmetic needed and where it should be injected. A precise amount of product is carefully placed into each site for maximum, lasting results. The entire procedure takes only 10-15 minutes and all of the cosmetic injections at Stay Beautiful Medspa are performed by our Nurse Practitioner, Wendy Vaughan, MSN, AGNP-C.
What should I expect from the results?
You will begin to feel the effects 3-5 days after your treatment, with maximum results achieved after 2 weeks.* The longevity of BOTOX Cosmetic depends on several factors: your metabolism, the strength of your muscles, and what skincare products you use at home on a daily basis. People who use medical-grade skincare products, refrain from smoking, avoid consuming large amounts of alcohol and get plenty of rest, exercise and consume healthy foods generally have the best results.
Some people will metabolize the product very quickly and will therefore need injections more often. Similarly, the stronger your muscles are, the more product you will need. Muscles we use frequently, such as the ones around the eyes, will need to be injected more often since they are more active. Most Botox results last approximately 3-4 months.*
Before and after Botox cosmetic photos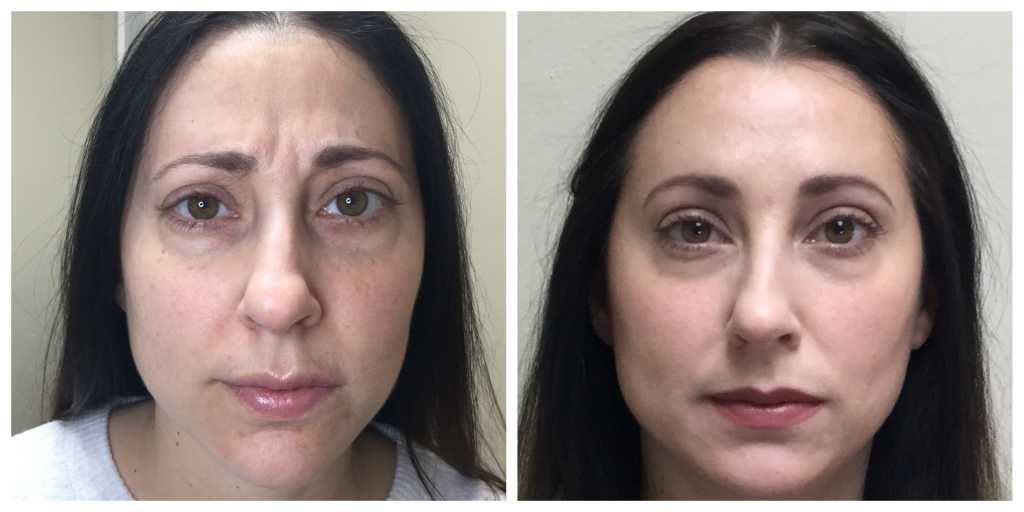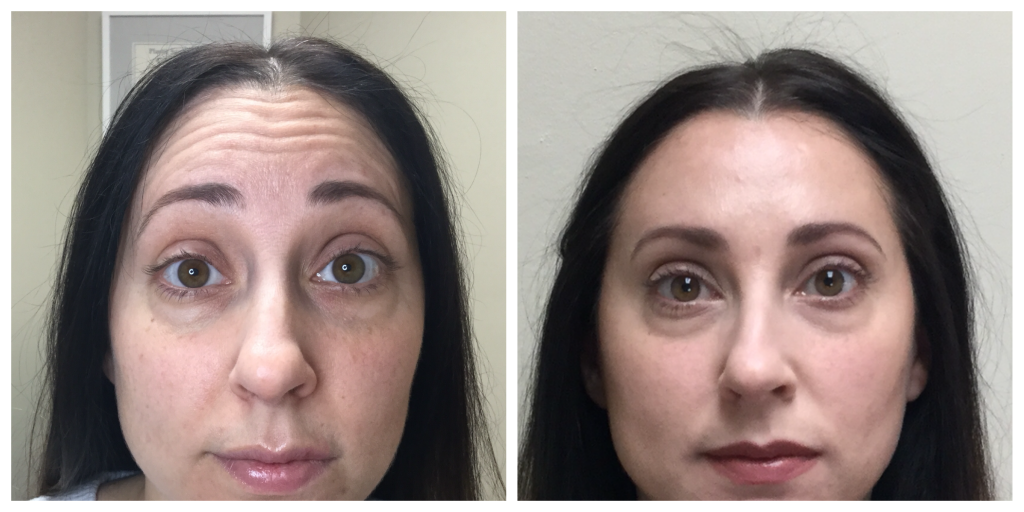 Request a complimentary consultation in Woburn, Massachusetts
If you are considering BOTOX Cosmetic to refresh your appearance and reduce your fine lines & wrinkles, call to schedule an appointment with Wendy at Stay Beautiful Medspa today. Fill out the appointment request form on our site or give us a call at (978) 203-0172 to get started.