SkinMedica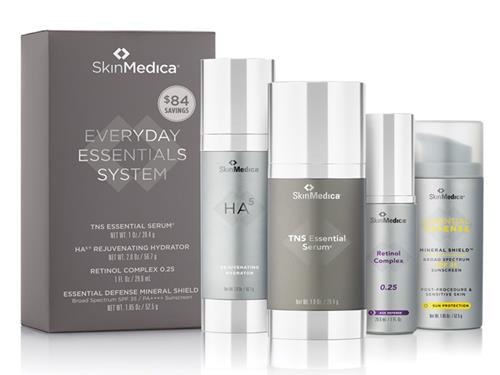 SkinMedica has dedicated years of research to formulate advanced skin care products to deliver optimal results for our clients.
At Stay Beautiful Medspa, we offer:
TNS Essential Serum
TNS Recovery Complex
HA5
Lytera 2.0
Dermal Repair Cream
TNS Eye Repair
AHA/BHA Exfoliating Cleanser
Retinol Complex 0.5
Total Defense & Repair Broad Spectrum Sunscreen SPF 34
Essential Defense Everyday Mineral Shield Broad Spectrum SPF 35
Brilliant Distinctions
We honor/redeem Brilliant Distinctions reward points! Click here. You can earn points every time you purchase SkinMedica products at Stay Beautiful Medspa! Learn more about the Brilliant Distinctions Program here.
---

Image MD Clinical Skincare Line
The Science of Skin Health.
Formulated by plastic surgeons, IMAGE MD© was created to combat the various signs of aging, a balanced effective skincare regimen is essential. IMAGE MD© incorporates cutting edge ingredients and delivery systems and utilizes the latest advancements in skincare technology. Unlike other skincare programs, this collection can be used as a daily, ongoing skincare protocol. It supports skin's natural defense mechanisms, fights free radical damage from environmental exposure and helps to compensate for nutritional imbalance of cells.
IMAGE MD© helps to combat all major signs of aging:
Main Benefits:
Restores and strengthens the skin's natural protective barrier
Protects against premature aging
Increases skin elasticity and skin hydration
Reduces the appearance of deep wrinkles and skin roughness
Delivery of actives
Supports beautiful and younger looking skin
Information provided from IMAGE MD© Clinical Skincare.
Learn More
To purchase IMAGE MD© skincare products or for more information, please visit us at our spa location.
---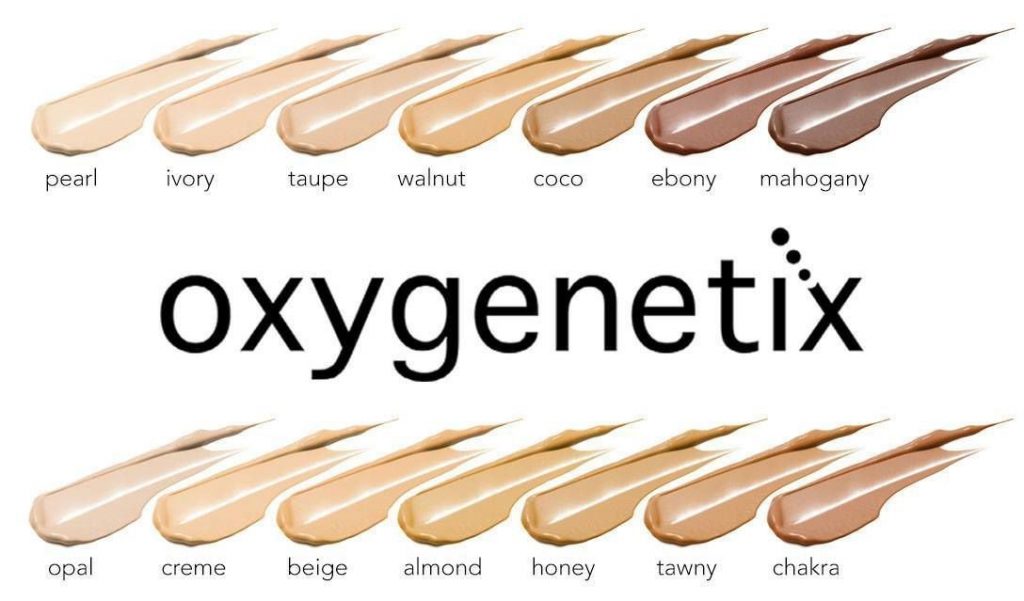 Oxygenetix Make Up
Oxygenetix Foundation.
This "oxegenating", breathable, foundation has been created with a gel technology that is very lightweight, yet protective, with great coverage. Oxygenetix has been developing and perfecting breakthrough formulations for more than a decade. Other foundations usually make any skin troubles worse, more so than wearing nothing at all, as they clog pores or trigger sensitivities. The Oxygenetix revolution is that this makeup is actually better for your skin than wearing nothing at all!
Oxygenating Foundation addresses a wide range of skin problems, and can be applied immediately and directly to compromised skin to provide even color and coverage while supporting the healing process. Oxygenating Foundation shortens or eliminates the social downtime that would otherwise follow surgical procedures and aesthetic treatments. Thus, this foundation can be safely applied immediately after treatments, such as peels, injectables, facials, laser hair removal, IPL, and other procedures to conceal any redness or other visible imperfections.
This foundation covers and address skin problems such as acne or acne scars, blemishes, minor injuries, age spots, dry skin, rosacea, and other skin conditions.
Oxygenating Foundation has many benefits:
Conceals skin imperfections while also healing
Aids collagen formation
Contains aloe vera, which calms and soothes skin
Gently bonds to the skin instead of just sitting on the skin
Promotes oxygen uptake
Long-lasting, all-day formula
SPF protection
Water resistant
Does not rub off on clothes, does not slide off due to perspiration or humidity
Oil-free and paraben-free
No artificial dye or fragrance
Non-irritating and non-comedogenic
Hypoallergenic.
We carry 8 shades of Oxygenetix Foundation at our spa location.
Learn More
To purchase Oxygenetix Foundation or for more information on this product, please visit or call us at our spa location.
---
---